Hello my monitoring friends,
I am doing a quick 1-question poll. What version(s) of SCOM are you currently using in production?
https://forms.office.com/r/m34zpibxCw
It is anonymous, multiple selections are possible if you run multiple versions. The picture below takes you to this link as well.
I am asking this as preparation for a webinar.
Much appreciated if you can answer this one if you are a SCOM user.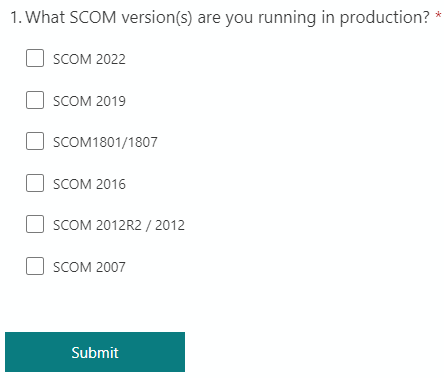 Happy monitoring!
Bob