This year I will be speaking again at the SCOMathon conference of 8+9 June 2021. I am very excited about this, because this event manages to bring together many SCOM experts to talk about SCOM and things directly around it. There will be a large group of community members listening to the sessions which start early and end late (I think 16 hours per day). But do not worry the sessions are split in 2 blocks of 8 hours and on the second day the same sessions will be presented in the other time zone block. I made a webinar post on our main TopQore webinars page, so you can follow the process (also afterward it will have the recording there).
Also this year we are a sponsor of the event as TopQore. We will talk a little bit about what we do and how we can help you in your monitoring quest in a separate 15 minute session.
There will be panel discussions at the event as well, which are live. And there are slack rooms where attendees and speakers and enthusiasts can mingle and chat and ask questions. It is a great way to meet people virtually.
TopQore Short Session
In our TopQore short session (15 min), we will explain to you who we are and what we do and we will zoom into one of the services we provide, which is in this case the SCOM Health Check.
TopQore Tech session about SCOM Upgrades
Our technical session will be 45 minutes and is called SCOM Upgrades demystified. We will be talking about IF and Why you would want to upgrade to newer versions of SCOM, the versions available, the main choices to make into the Upgrade or Side-by-side Migration, and how to build yourself a plan.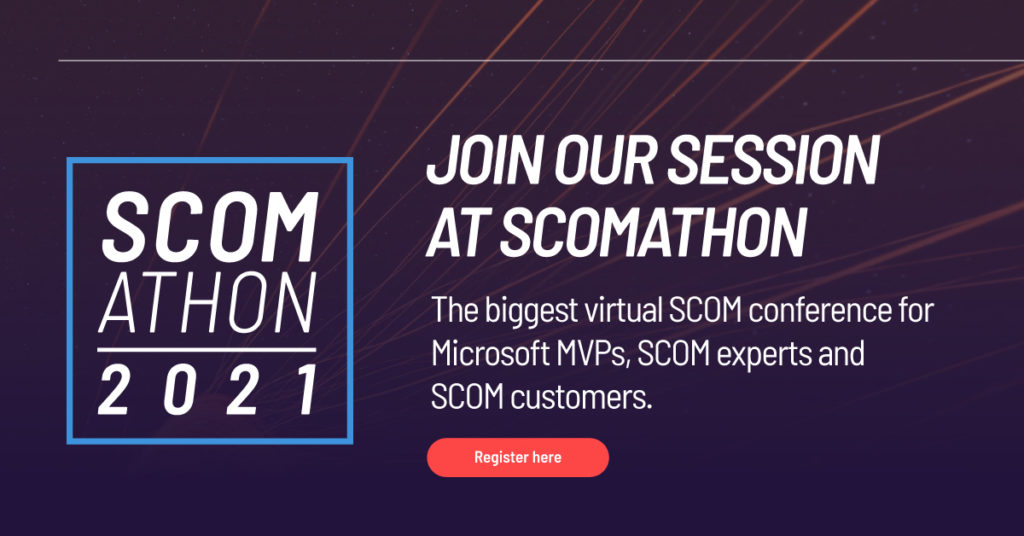 Follow the link behind the picture for the main page where you will find the agenda for both days (and notice they are similar but turned around in early-and-late sessions), and the registration can be done at the bottom of that page. Hope to see you all there at SCOMathon for all the great content there!
SCOMathon June 2021 Conference Link
Happy monitoring!
Bob Cornelissen