As you have read in one of my previous posts, TopQore is a sponsor and speaker at SCOMathon June 2021 edition. It the biggest event dedicated to SCOM and Microsoft monitoring solutions of the year. We surely hope you have registered for the event and will check out the great line-up of presenters and sessions listed at the SCOMathon site.
We at TopQore will be in several sessions and panels during these two days of 8 and 9 June. Let me show you the items and why you should attend them:
SCOM Upgrades Demystified – 45 minute technical session by Bob Cornelissen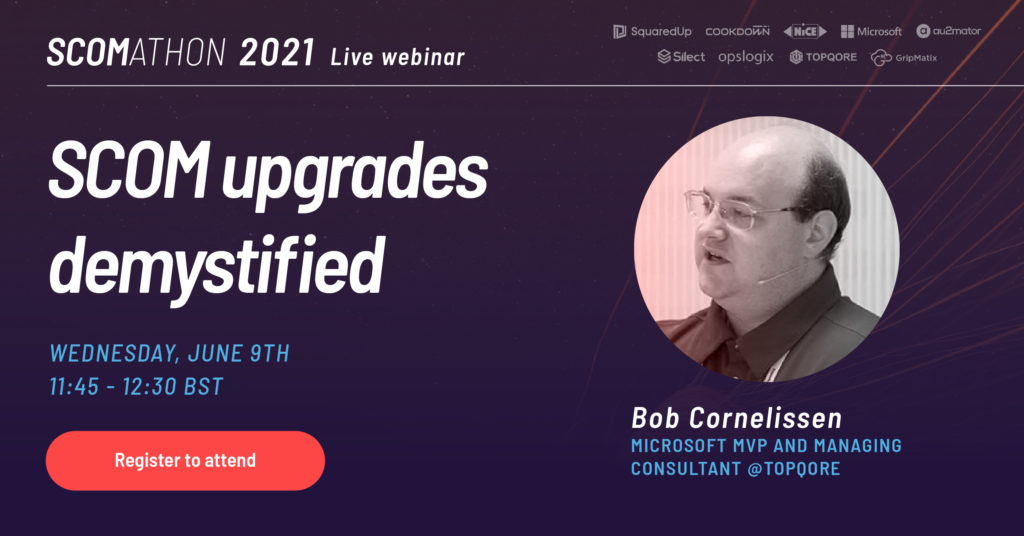 This session will be presented two times. On 8 June at 18:05 CET and on 9 June at 12:45 CET.
I will be going through the reasons to upgrade, what is to be expected, how to chose between different methods of migrating/upgrading AND how to create a plan.
Also IF you attend one of these two sessions you will earn one of the first TopQore Community badges we are issuing!!! This will set you up for a path to earn more badges, such as our TopQore Community Scholar and Community Champion badges! The badge for this specific SCOMathon session can be seen below. So come and attend this session and earn yourself this badge!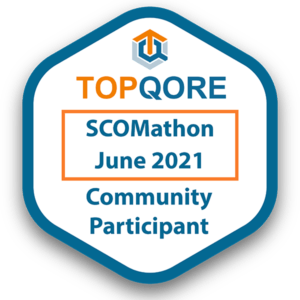 Who are TopQore? A 15 minute session explaining what we do and who we are!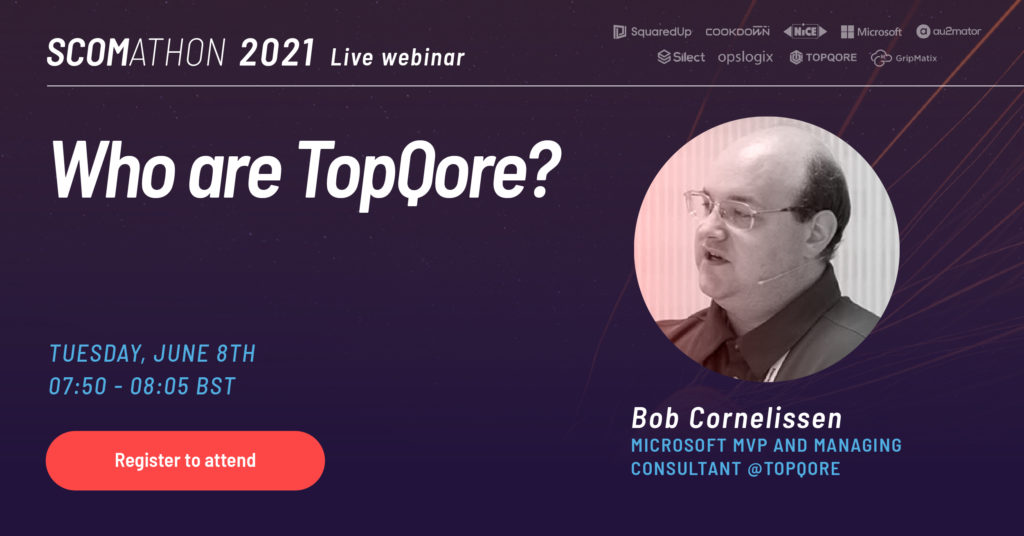 This session will be presented two times. On 8 June at 8:50 CET and on 9 June at 19:35 CET.
We will show you why are services are relevant and we will introduce you to a few of our main services and how we approach them. And of course we will introduce ourselves as well. It is all packed into an animation lasting the whole 15 minutes! Something we have never done before, and you will like the results!
Panel Discussion – What is the future of SCOM?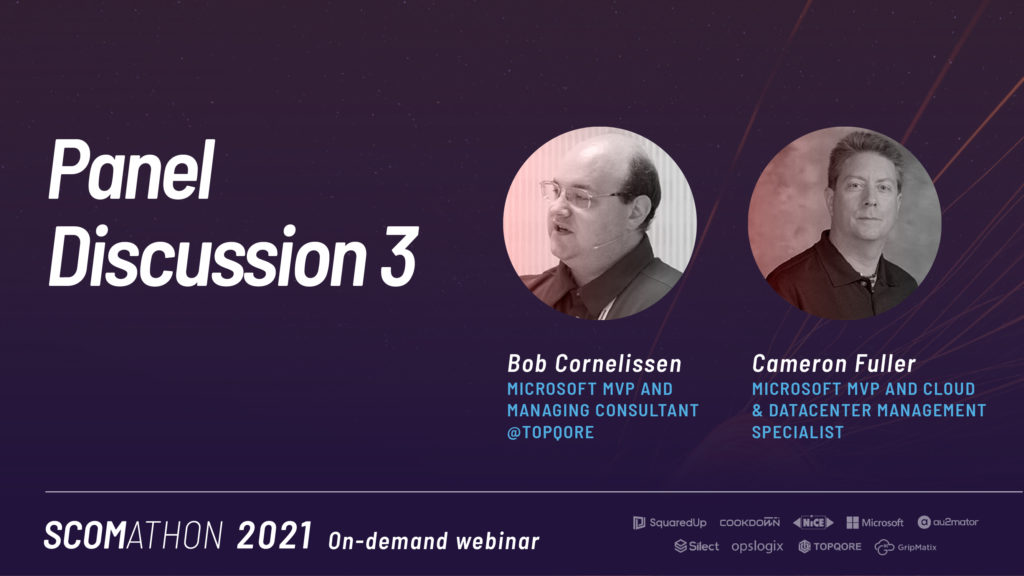 This panel discussion will also be done once on each day at different times. These sessions will be live and accept all kinds of interaction!
The panel will be lead by a few of the most well known MVP's who have been around with SCOM since many versions and are authors of books on the topic. These are Cameron Fuller, John Joyner and Bob Cornelissen. Sessions are currently planned for 8 June at 22:15 CET and on 9 June at 16:55 CET.
Meet the Speaker
Also, after each session there is a meet the speaker possibility in the platform, where a virtual room is reserved for community interaction and meeting the speaker and the team!
Also, there is a Slack channel for SCOMathon in general where people can be found throughout the day.
Hope you will register and attend the SCOMathon sessions for the great content! Attending live during these two days may earn you badges from SCOMathon and from TopQore as well as you saw! The content itself will be made available after the event as well at some point. I do want to earn me some badges as well now!
Recordings of TopQore sessions will be made available also through our webinar page for the event found here.
Talking about Badges, stay tuned because TopQore will be announcing several badges, including Certification badges for SCOM at different levels, and the Community badges at different levels! As far as I know nobody else is offering these, so you want to be on top of those!
Happy monitoring!
Bob Cornelissen