On Thursday 29 October 2020 at 04:00 pm CET we will host a webinar called "Skyrocket the performance of your SCOM environment"
We asked our good friend Stoyan Chalakov and fellow MVP to talk about the methods and tricks to make the SCOM infrastructure perform much better. Stoyan and Bob will take turns chatting about all the good stuff you can do to your SCOM infra to improve speed. A lot of it is related to SQL as well.
When: Thursday 29 October at 4 PM CET (Amsterdam Time)
Who:
Stoyan Chalakov, MVP and senior consultant at Pohn IT-Consulting in Switzerland
Bob Cornelissen, MVP and Technical Director at TopQore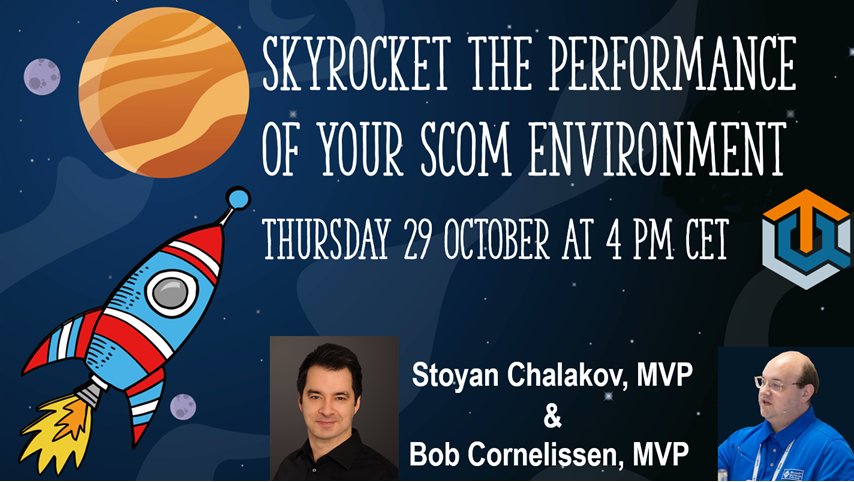 Follow this link for the description and the registration page. Also after the webinar is done, you can find a link to the recording from the following landing page as well:
https://topqore.com/webinars/skyrocket-the-performance-of-your-scom-environment/
We hope to see you there!
Bob