On Thursday 16 April 2020 at 4 PM CET (Amsterdam) we have hosted a webinar called "How to Upgrade SCOM like a Champ!". See below how to register for the recording!
Description: In this webinar we will talk you through the major points to plan for when doing a SCOM upgrade or side-by-side migration and why you would select each option. We will talk you through the preparations and the actual upgrade steps. At TopQore we usually start SCOM upgrade projects with a design and creating a plan of major and minor steps for the upgrade/migration, because it usually involves more steps than you think. We suggest you do that too when planning a SCOM upgrade and assign enough time to the person(s) involved in the process. This way you end up with a better SCOM monitoring environment with the latest possibilities in order to better support the IT stakeholders within your business. Come and register for this webinar to hear about the SCOM upgrade process!
You can find the registration form through the following website. Also after the webinar, if you want to look at a recording or want more information you can find it there as well: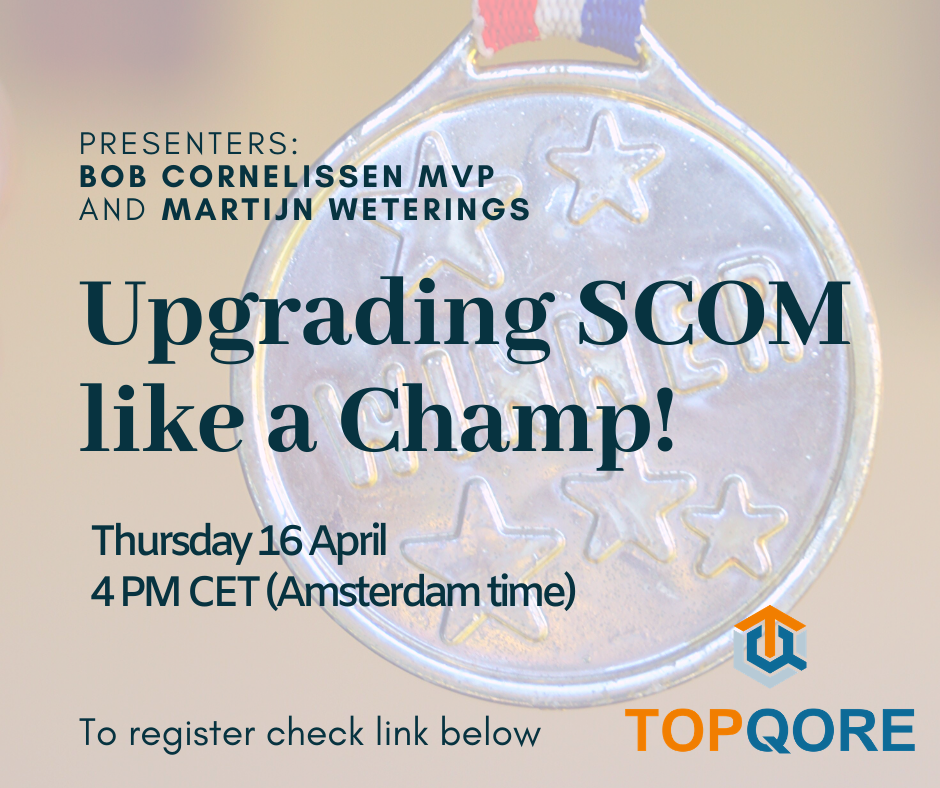 We hope to see you there!