As part of the SCOM Reporting blog post series, we are talking about some of the useful reports. In this post we will have a look at the "SCOM Health Check Reports".
This is a set of reports created in the SCOM community, by Pete Zerger and Oskar Landman mainly.
The current version can be found on Github and through the MP wiki page. You need the .mp file AND the .pdf file! Downloading from one of these locations is the latest version still (from 2015).
What you do is download the package. You install the SCOM management packs.
Next you do not touch anything until you read the Management Pack guide! Why do I say that? Because nobody does, including myself. However, in this case it is needed, because you need to do something to make it work.
SCOM Reporting uses the DataWarehouse database for everything. However the reports in the SCOM Health Check Reports have to be able to read in the Operational database of SCOM as well. Therefore you need to create an additional DataSource in SQL Reporting Services for that. It is pretty simple to do, but needed to be able to run at least half the reports in there.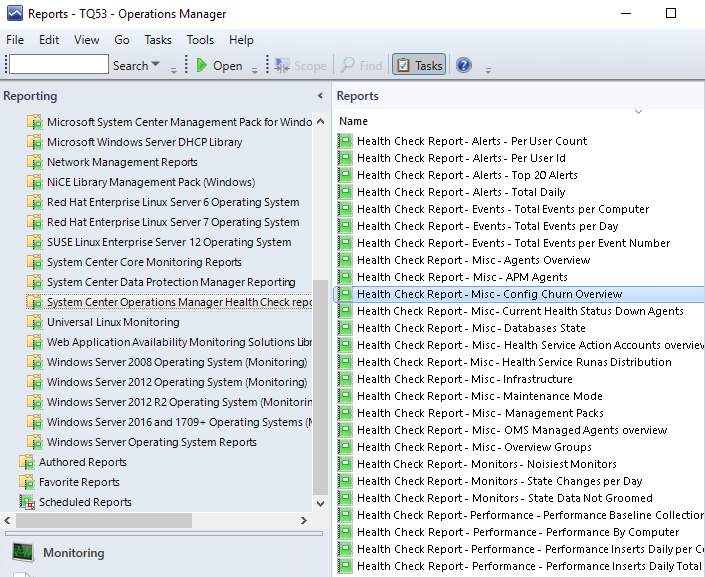 You will see this list of reports now.
As you can see it has reports having to do with Alerts, Events, Performance, Monitors, Infrastructure, Agents, and so on.
These reports are especially useful for SCOM Admins. Have a look at how this can help you optimize your SCOM environment!
Back to the master list: SCOM Reporting series – Home and What is SCOM Reporting