Hello friends! Have you noticed that Silect MP University is around the corner again? It is over 5 hours of content about SCOM and management packs and SCOM Managed Instance by some of the most well-known SCOM speakers in the community. On Thursday 19 October 2023, we are gearing up for this again. Make sure to register for the event at MP University 2023 – Silect Software . This time we have speakers from Microsoft, TopQore, Silect, OpsLogix for together 6 main topics and an open Q&A panel at the end.
We will also be presenting a session. The topic is Inside SCOM Managed Instance, and is focusing on the technical side of SCOM MI as we know it so far and a little bit of what is coming so you can prepare for that.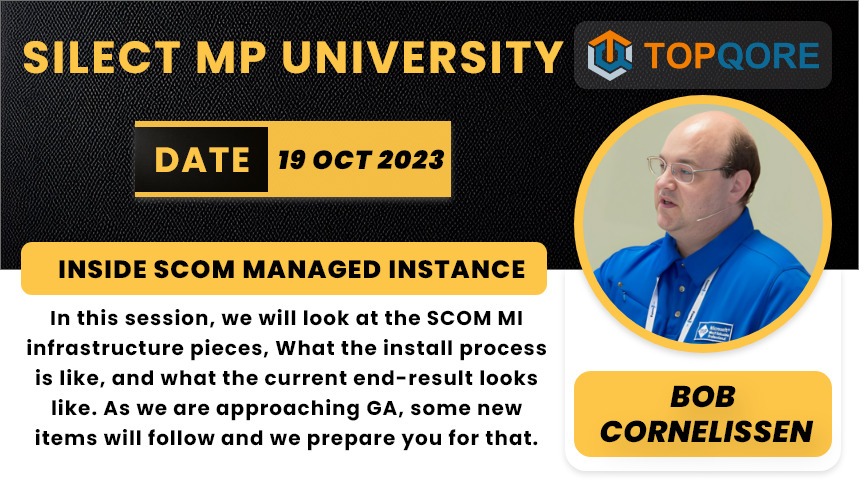 I will invite you to register for the event and come take a look at all the sessions.
Through our https://TopQore.com/webinars page you will also be able to find our presentation, also after the event has passed already.