In general SCOM reports can be found from the SCOM Reporting pane. However there are other ways to create a report. A very easy one is to run a report from a SCOM state view.
If you go to any state view in SCOM and check out the right-hand side Tasks pane, you will likely see a number of interesting reports, which would be targeted at what you are looking at in the state view. In part this list consists of targeted reports, based on the class or class-object you have selected in the state view. If you go to another state view (for example Windows Computer, or Website or SQL Database Engine), you might see a different set of reports listed in the Tasks pane.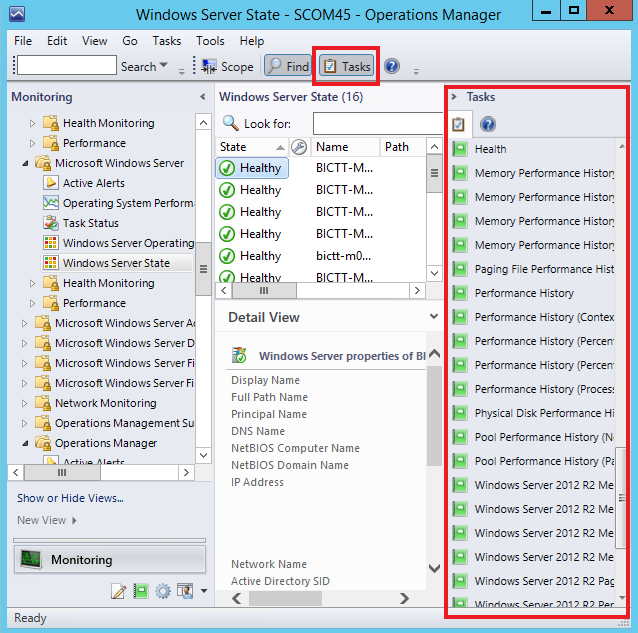 Some of these repos there are very generic (Health, Performance History), and others are more specific to a certain type of data.
If you use this method you will most likely get more useful data, because the report would be targeted at and be applicable to the selected object. From there you can build out the report the way you want and run, export, publish or schedule it.
Back to the master list: SCOM Reporting series – Home and What is SCOM Reporting