Got the message that the Operations Manager 2012 Sizing Helper Tool has been released on the first of April and that this is not a joke. 🙄 Have been using the SCOM 2007 sizing tool before, so now we can use the SCOM 2012 sizing tool as a reference.
The description:
The OpsMgr 2012 Sizing Helper is an interactive document designed to assist you with planning & sizing deployments of System Center 2012 Operations Manager. It helps you plan the correct amount of infrastructure needed for a new OpsMgr 2012 deployment, removing the uncertainties in making IT hardware purchases and optimizes cost. A typical recommendation will include minimum hardware specification for each server role, topology diagram and storage requirement.
Go to the Technet blog post where you can download the Excel sheet (this is the sizing helper tool) over here:
http://blogs.technet.com/b/momteam/archive/2012/04/02/operations-manager-2012-sizing-helper-tool.aspx
Here are some screenshots from the first page with the options and scenarios and a second one with some data from a sample I just entered.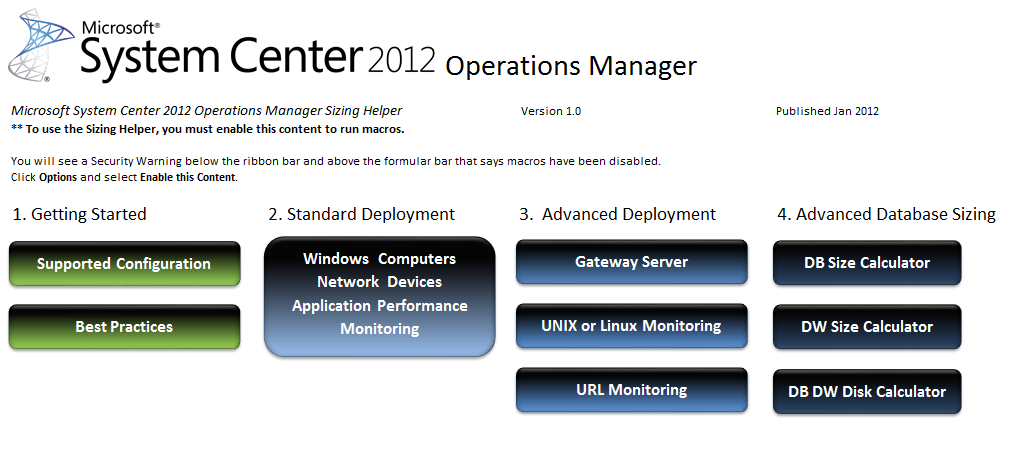 And with a sample of data entered into the sheets we get for example an estimate of the database sizes: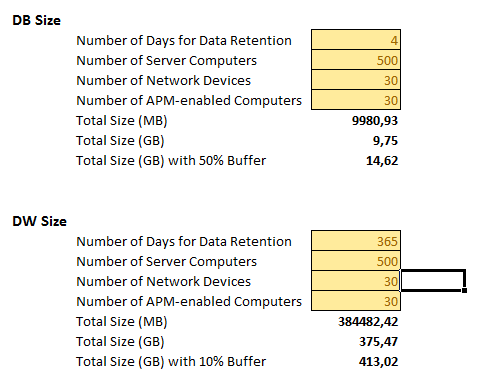 Have fun sizing your SCOM 2012 deployments!
Bob Cornelissen